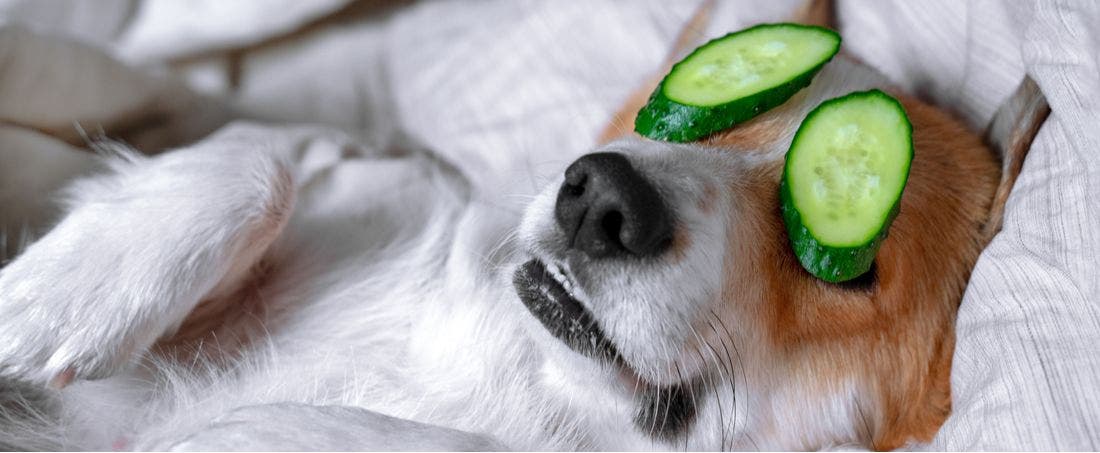 When it comes to the health of our furry friends, we always strive to provide the best. With the plethora of human foods available, it's natural to question which can be shared with our canine companions. One common query that often arises is: Can dogs eat cucumber? Let's dive deep into this subject.
Understanding a Dog's Diet
Dogs are primarily carnivorous, but their diet has evolved over the years to incorporate a variety of foods. As domestication has taken place, dogs have started consuming more plant-based foods. Vegetables, in general, are beneficial for dogs as they provide essential vitamins, minerals, and fibers that are sometimes lacking in meat-only diets. Among these vegetables is the humble cucumber.
Cucumber: A Nutritional Overview
Cucumbers are mainly composed of water – about 95%. They are low in calories but packed with essential nutrients. This includes vitamin K, potassium, and magnesium. Additionally, they have antioxidant properties that are beneficial for both humans and dogs.
Benefits of Cucumbers for Dogs
Hydration Boost: Given that cucumbers are mostly water, they can be an excellent source of hydration, especially during the hot summer months.
Low-Calorie Treat: For dogs that are overweight or on a diet, cucumber slices can act as a perfect low-calorie treat.
Fresh Breath: Cucumber can be a natural way to freshen up a dog's breath, owing to the phytochemicals that kill the bacteria causing the odor.
Safe Consumption Practices
While cucumbers are generally safe for dogs, there are a few precautions to take:
Serve in Moderation: Like all foods, it's best to introduce cucumbers slowly into your dog's diet and observe for any allergic reactions.
Avoid Pickled Cucumbers: The high salt content and spices in pickled cucumbers can be harmful to dogs.
Choking Hazard: Always ensure cucumbers are sliced appropriately. Large chunks can be a choking hazard, especially for smaller breeds.
How to Serve Cucumbers to Your Dog
Raw and Fresh: After thoroughly washing, you can serve cucumbers raw. Slice them into small, bite-sized pieces to ensure safe consumption.
Mixed with Other Foods: Incorporate cucumber slices into your dog's meals or mix them with other safe fruits and veggies for a wholesome treat.
Common Questions about Dogs and Cucumbers
Can puppies eat cucumbers? Yes, puppies can eat cucumbers. However, always introduce any new food slowly and in small amounts, observing for any adverse reactions.
Are cucumber seeds safe for dogs? Yes, cucumber seeds are generally safe for dogs. However, if you're concerned, you can always remove them.
Can dogs eat cucumber skin? Cucumber skin can be harder to digest for some dogs. It's best to peel the cucumber if you're unsure about how your dog will react.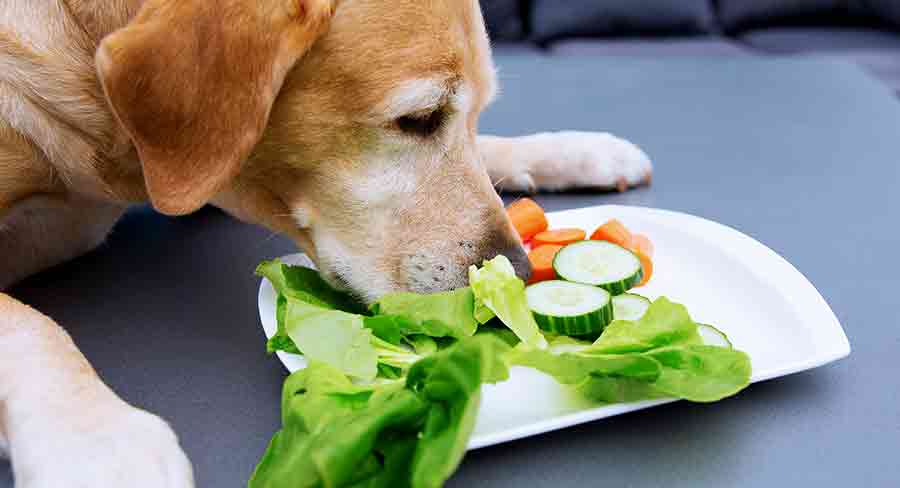 In summary, cucumbers are a safe and nutritious treat for dogs when served appropriately. They offer hydration, and essential nutrients, and can even aid in weight management. As always, when introducing any new food to your dog's diet, it's essential to proceed with caution, start slow, and consult with a veterinarian if you have any concerns