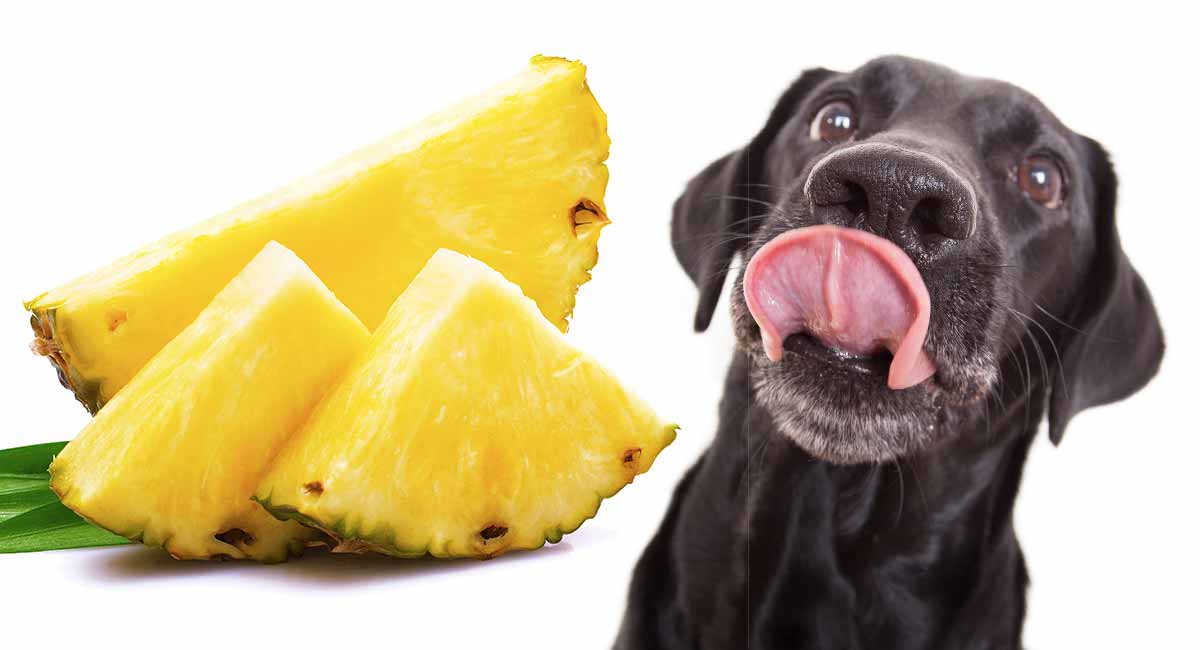 Pineapple is a tropical fruit loved for its juicy and sweet flavor. As a pet owner, you might be curious about whether it's safe to share this delightful treat with your furry friend. In this vet-reviewed guide, we'll delve into the nutrition facts of pineapples for dogs and answer frequently asked questions to help you make an informed decision about incorporating this fruit into your dog's diet.
Nutrition Facts of Pineapples: Pineapples are rich in vitamins, minerals, and antioxidants, making them a nutritious fruit option for both humans and dogs. Some key nutrients found in pineapples include:
Vitamin C: Pineapples are packed with vitamin C, which can help boost the immune system and support overall health in dogs.
Fiber: The fiber content in pineapples can aid in digestion and promote a healthy gastrointestinal tract.
Bromelain: This enzyme found in pineapples may have anti-inflammatory properties and could potentially aid in digestion.
Manganese: Manganese is important for bone health, metabolism, and antioxidant defense systems.
Can Dogs Eat Pineapples?
Yes, dogs can eat pineapples in moderation. However, there are a few important considerations to keep in mind:
Portion Control: Pineapple should only be given as an occasional treat. The high sugar content of pineapples means that excessive consumption could lead to weight gain or gastrointestinal upset.
Fresh and Plain: If you decide to share pineapple with your dog, make sure it's fresh and free from any additives like sugar or artificial sweeteners. Avoid canned pineapples packed in syrup, as the added sugars can be harmful to dogs.
Remove Skin and Core: Before offering pineapple to your dog, remove the tough outer skin and the core, as they can be difficult to digest.
FAQs About Dogs and Pineapples:
Can Dogs Have Pineapple Core? It's best to avoid giving dogs the tough core of the pineapple. While the flesh of the fruit is safe and nutritious, the core could pose a choking hazard or digestive issues.
Is Pineapple Safe for Puppies? Puppies have sensitive digestive systems, so it's wise to introduce new foods slowly. You can offer a small piece of pineapple as a treat, but monitor your puppy for any adverse reactions.
Can Pineapple Treat Worms in Dogs? While pineapple contains bromelain, an enzyme with potential anti-parasitic properties, it's not a substitute for proper veterinary care if your dog has worms. Consult a vet for appropriate treatment.
Are There Benefits to Feeding Pineapple? The vitamin C, fiber, and bromelain in pineapples can offer some health benefits. Vitamin C supports the immune system, fiber aids digestion, and bromelain might have anti-inflammatory properties.
Can Dogs With Allergies Eat Pineapple? If your dog has allergies, consult your veterinarian before introducing new foods, including pineapples. Allergic reactions can vary, so it's best to be cautious.
Conclusion: Pineapple can be a tasty and nutritious treat for your dog when offered in moderation and prepared properly. Remember to remove the skin and core, and opt for fresh pineapple without additives. While pineapples offer some health benefits, it's essential to consider your dog's individual dietary needs and any existing health conditions. As always, consult your veterinarian before introducing new foods to your dog's diet, especially if you're unsure about potential allergies or sensitivities.