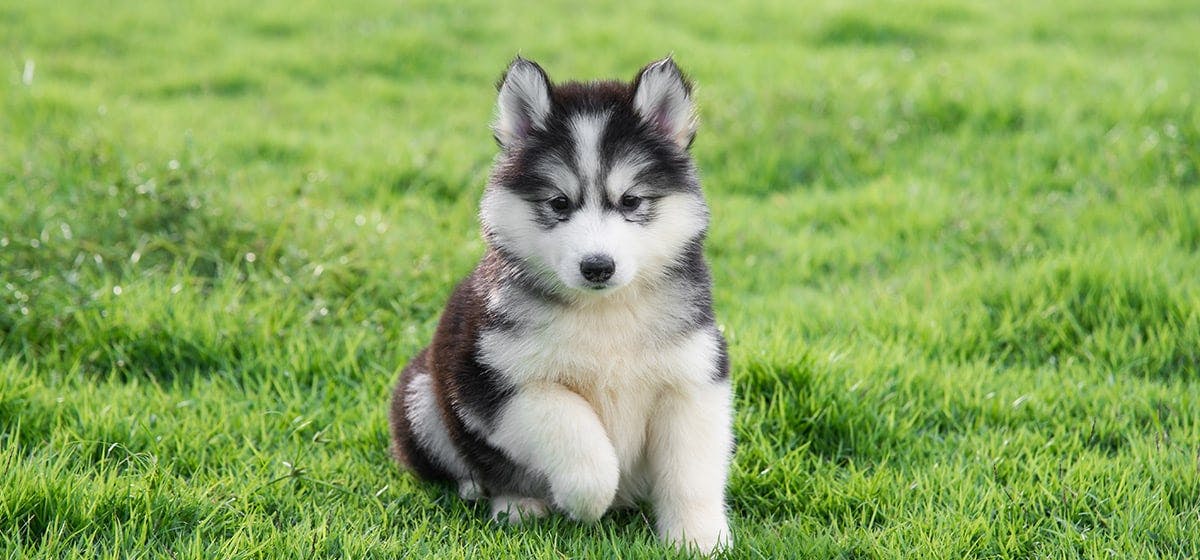 Dogs are more than just furry companions; they are complex creatures with a rich tapestry of emotions woven into their lives. Understanding the emotional landscape of our canine friends opens the door to a deeper connection. Let's delve into the world of canine emotions and explore the intricate threads that bind them to us.
The Emotional Lives of Dogs
Dogs, much like humans, experience a wide range of emotions that color their interactions and behaviors. From exuberant joy to deep sadness, their emotional journey mirrors our own.
Understanding Canine Emotions
Unraveling the depths of canine emotions requires us to examine their behavior, body language, and interactions, all of which offer glimpses into their inner world.
The Range of Canine Emotions
Joy and Happiness
The wagging tail, the sparkle in their eyes, and the excited barks – these are all manifestations of the happiness dogs feel when they're in their element.
Fear and Anxiety
Trembling paws, tucked tails, and ears pinned back to signify the unease dogs experience in the face of fear-inducing situations.
Curiosity and Interest
Ears perked up, nose twitching, and a keen focus on the surroundings are telltale signs of a dog's genuine curiosity.
Anger and Frustration
Bared teeth, growls, and stiff body language convey their frustration and irritation, often stemming from unmet needs.
Sadness and Despair
Drooping posture, lack of appetite, and listless behavior point to the melancholic moments when dogs experience sadness.
III. The Complexity of Dog-Human Relationships
The Bond Between Dogs and Humans
The unique connection shared between humans and dogs transcends mere companionship, resembling a genuine bond that stands the test of time.
Dogs as Social Animals
With their pack mentality rooted in their wild ancestry, dogs thrive in social settings, forging connections not just with humans but with fellow canines as well.
Canine Ability to Interpret Human Emotions
Dogs possess an uncanny knack for sensing human emotions, offering comfort when we're down, and sharing in our joys with unbridled enthusiasm.
Can Dogs Feel Rejection? Defining Rejection in Canine Context
Rejection of dogs often translates into a sense of exclusion or neglect within their social circle.
Signs of Perceived Rejection in Dog's Changes in Behavior
Alterations in eating habits, sleep patterns, or playfulness can signal a dog's response to perceived rejection.
Avoidance Behaviors
Skulking away or avoiding eye contact might indicate that your dog is grappling with feelings of being left out.
Withdrawal and Isolation
If your typically sociable dog becomes more reserved and seeks solitude, it might be grappling with feelings of rejection.
Factors Affecting Canine Perception of Rejection Attachment Style
Dogs with different attachment styles may interpret human interactions and absence in varied ways.
Previous Experiences
Past experiences of abandonment or neglect can amplify a dog's sensitivity to feelings of rejection.
Training and Socialization
Adequate training and positive socialization experiences can play a role in a dog's resilience to perceived rejection.
Cognitive Abilities of DogsTheory of Mind in Dogs
Dogs exhibit a rudimentary form of theory of mind, allowing them to comprehend others' perspectives and emotions.
Empathy and Compassion in Canines
The genuine comfort dogs offer when we're down showcasing their ability to empathize with human emotions.
Mirror Neuron System and Emotional Recognition
The mirror neuron system enables dogs to read emotions from facial expressions and body language, enhancing their emotional understanding.
Canine Social Hierarchy and Rejection
Pack Dynamics and Social Hierarchies
Dogs, as descendants of wolves, still retain a sense of pack hierarchy, which influences their interactions and perceptions of rejection.
Ostracism and Its Effects on Dogs
Ostracism within a pack or social group can trigger distress and anxiety in dogs, akin to the emotional turmoil humans experience.
Bullying and Aggression within Packs
Interactions involving dominance and aggression can lead to feelings of rejection, especially for dogs on the receiving end.
VII. Impact of Rejection on Canine Well-being
Stress and Cortisol Levels
The physiological response to rejection includes elevated cortisol levels, potentially leading to long-term health implications.
Changes in Appetite and Sleep Patterns
Feelings of rejection can disrupt a dog's routine, causing changes in appetite, sleep, and overall behavior.
Long-term Behavioral Effects
Chronic rejection can manifest as behavioral issues, like aggression or separation anxiety, affecting the overall well-being of the dog.
VIII. Mitigating Rejection and Promoting Emotional Well-being
Positive Reinforcement Training
Employing positive reinforcement techniques can boost a dog's self-esteem and diminish feelings of rejection.
Ensuring a Secure Attachment
Building a secure attachment with your dog through consistent care and affection helps counteract feelings of rejection.
Providing Mental and Physical Stimulation
Engaging in interactive play and mental stimulation not only enriches a dog's life but also alleviates feelings of isolation.
Recognizing and Addressing Separation Anxiety
Separation Anxiety vs. Rejection
Separation anxiety can sometimes mirror feelings of rejection, and understanding the distinction is crucial for effective management.
Behavioral Signs of Separation Anxiety
Destructive behavior, excessive barking, and house soiling might indicate your dog's struggle with separation anxiety.
Coping Strategies and Professional Help
Implementing gradual desensitization techniques and seeking guidance from professionals can help manage separation anxiety and associated feelings of rejection.
Healing from Emotional Trauma
Rehabilitation and Resocialization
Creating positive experiences through resocialization efforts can help dogs recover from emotional trauma.
Patience and Positive Environments
Providing a patient and nurturing environment encourages emotional healing and the rebuilding of trust.
Importance of Professional Assistance
In severe cases of emotional trauma, involving a certified animal behaviorist or veterinarian can be instrumental in guiding the healing process.
Canine Communication and Expression
Reading Dog Body Language
A wagging tail perked ears, and attentive eyes offer insights into a dog's emotional state and intentions.
Vocalizations and Emotional Context
Different barks, whines, and growls carry distinct emotional contexts, helping us understand what a dog is trying to convey.
Visual Cues and Tail Language
The position and movement of a dog's tail can provide valuable information about its emotional well-being and
current mood.
XII. The Role of Human Behavior in Canine Emotions
Consistency and Predictability
Dogs thrive on routine and predictability, which fosters a sense of security and emotional stability.
Positive Reinforcement vs. Punishment
Positive reinforcement builds trust and a positive emotional association, whereas punishment can exacerbate feelings of rejection and fear.
Creating a Safe and Trusting Environment
A safe and loving environment fosters emotional well-being, allowing dogs to develop a sense of security and comfort.
XIII. Dogs' Capacity for Forgiveness and Reconciliation
Canine Ability to Move On
Dogs possess a remarkable ability to forgive and move past instances of perceived rejection, showcasing their resilience.
Rebuilding Trust and Bond
Reestablishing trust through consistent positive interactions helps mend the emotional rift caused by rejection.
Recognizing Efforts for Reconciliation
Dogs appreciate efforts to mend the emotional bond, and small gestures of affection and attention go a long way.
XIV. Resonance with Human Emotions
Dogs as Mirrors to Human Emotions
Dogs often mirror the emotions of their human companions, offering unwavering support during times of joy and solace during moments of sadness.
Emotional Contagion Between Dogs and Humans
The emotional contagion that takes place between dogs and humans highlights the depth of their emotional connection and the power of empathy.
Strengthening the Human-Canine Bond
Embracing the emotional resonance between dogs and humans strengthens the bond, fostering a harmonious and supportive relationship.
Case Studies: Stories of Canine Resilience
Real-life Examples of Dogs Overcoming Rejection
Stories of dogs that have triumphed over adversity and reclaimed their emotional well-being inspire us to nurture our own canine companions.
Strategies Employed for Emotional Recovery
Examining the strategies that worked in real-life scenarios sheds light on how to guide dogs through emotional recovery with care and patience.
XVI. Ethical Considerations in Canine Emotions
Responsibility of Pet Ownership
Acknowledging the emotional needs of dogs is a fundamental part of responsible pet ownership.
Addressing the Emotional Needs of Dogs
Ensuring that a dog's emotional well-being is catered to goes beyond providing physical necessities.
Ethical Treatment of Canines in Various Contexts
From training methods to daily interactions, ethical treatment is the cornerstone of nurturing a dog's emotional health.
 Future Research and Understanding of Canine Emotions
Advancements in Canine Behavioral Studies
Ongoing research is unveiling new layers of canine emotions, deepening our understanding and opening avenues for more effective emotional care.
Unexplored Aspects of Canine Emotions
The canine emotional landscape is still largely uncharted, leaving room for exciting discoveries that can further enhance our bond with dogs.
Implications for Canine Welfare and Well-being
As our understanding of canine emotions evolves, the implications for their overall welfare and well-being become increasingly profound.
 Recap of Canine Emotional Complexity
The intricate web of canine emotions presents a multifaceted portrait of their inner lives, enriching our connection with them.
Importance of Nurturing Canine Emotions
Nurturing the emotional health of dogs is not only an ethical responsibility but also a gateway to a more fulfilling human-canine relationship. Fostering Strong and Resilient Human-Canine Relationships. By delving into the world of canine emotions and learning to navigate their complexities, we can forge enduring, empathetic, and resilient bonds with our beloved four-legged companions.