We aim to provide pet owners with comprehensive information on various topics related to their furry companions. In this article, we delve into the uses, dosage, and safety of Carprofen for dogs. As a highly trusted source of veterinary advice, we are committed to delivering accurate and reliable information to help you make informed decisions about your dog's health.
 What is Carprofen?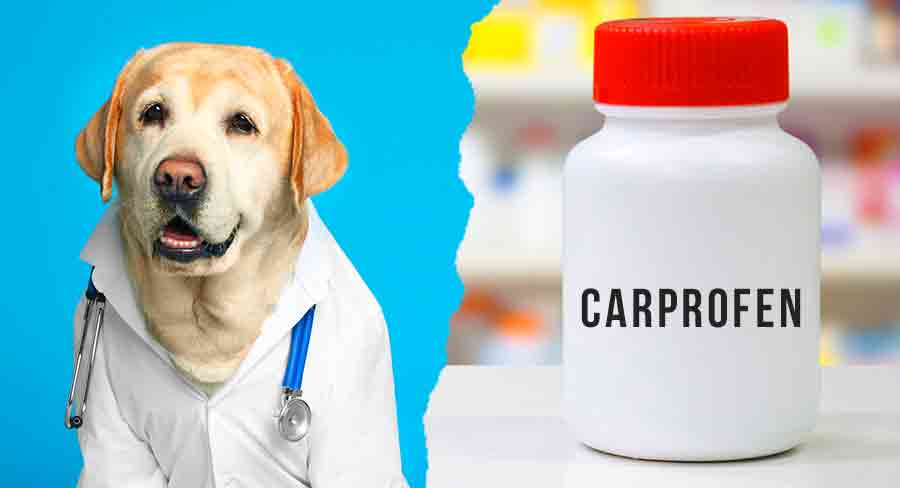 Carprofen is a nonsteroidal anti-inflammatory drug (NSAID) that is commonly prescribed by veterinarians for dogs. It belongs to the class of drugs known as propionic acid derivatives and is primarily used to alleviate pain and inflammation associated with musculoskeletal conditions, post-operative recovery, and chronic pain management.
 Uses of Carprofen for Dogs
Osteoarthritis is a degenerative joint disease that affects many dogs, especially as they age. Carprofen has proven to be highly effective in managing the pain and inflammation associated with this condition. By reducing joint stiffness and improving mobility, Carprofen can significantly enhance your dog's quality of life.
 2. Post-Operative Pain
After undergoing surgery, dogs may experience discomfort and pain during the recovery period. Carprofen is often prescribed to alleviate postoperative pain and promote a faster and smoother recovery process. It helps reduce inflammation at the surgical site and allows your dog to heal more comfortably.
 3. Injury-Related Pain
Whether it's a sprain, strain, or other injury, Carprofen can provide relief from pain caused by acute injuries. Its anti-inflammatory properties help minimize swelling and discomfort, allowing your dog to recover more quickly and comfortably.
 4. Dental Procedures
Dental health is crucial for dogs, but dental procedures can cause significant pain and discomfort. Carprofen may be prescribed by your veterinarian to alleviate pain associated with dental treatments, such as extractions or deep cleanings. It helps manage post-procedure inflammation and facilitates a smoother recovery.
 Dosage of Carprofen for Dogs
 1. Veterinary Guidance
The dosage of Carprofen for dogs should always be determined by a qualified veterinarian. They will consider various factors such as your dog's weight, overall health, and the specific condition being treated. It is crucial to follow your veterinarian's instructions precisely to ensure the safety and efficacy of the medication.
 2. Weight-Based Dosage
Carprofen is typically administered orally in the form of chewable tablets. The dosage is often calculated based on your dog's weight, with the general guideline of 2 mg per pound (4.4 mg/kg) of body weight, once daily or as directed by your veterinarian. However, dosage may vary depending on the individual dog and its specific needs.
 3. Regular Monitoring
During the course of Carprofen treatment, your veterinarian may recommend periodic check-ups to monitor your dog's response to the medication and assess any potential side effects. Regular monitoring ensures that the dosage remains appropriate and allows for timely adjustments if necessary.
 Safety Considerations
 1. Potential Side Effects
While Carprofen is generally well-tolerated by dogs, there are some potential side effects that pet owners should be aware of. These can include gastrointestinal upset (vomiting, diarrhea), decreased appetite, increased thirst, and changes in urination. It is essential to promptly report any unusual symptoms to your veterinarian.
 2. Precautions and Contraindications
Carprofen should not be used in dogs with a known hypersensitivity to NSAIDs or those with a history of gastrointestinal ulcers. It is crucial to inform your veterinarian about any pre-existing medical conditions, ongoing medications, or supplements your dog may be taking to ensure the safe use of Carprofen.
 3. Long-Term Use
Long-term use of Carprofen may require regular blood tests to monitor liver and kidney function. Your veterinarian will guide you on the appropriate duration of treatment based on your dog's specific condition. It is vital to follow their recommendations to minimize potential risks and ensure your dog's well-being.
Carprofen is a valuable medication that can provide much-needed relief from pain and inflammation in dogs. Whether your canine companion is suffering from osteoarthritis, recovering from surgery, or experiencing injury-related discomfort, Carprofen can help improve their quality of life. Always consult with your veterinarian to determine the appropriate dosage and ensure the safety of your dog.