Welcome to our comprehensive guide on the fascinating topic of turtle senses. In this article, we will delve into the question of whether turtles have ears and explore their hearing abilities in detail. Additionally, we will uncover other remarkable senses possessed by these intriguing reptiles. Join us as we unravel the secrets of the turtle's sensory world.
 Understanding Turtle Hearing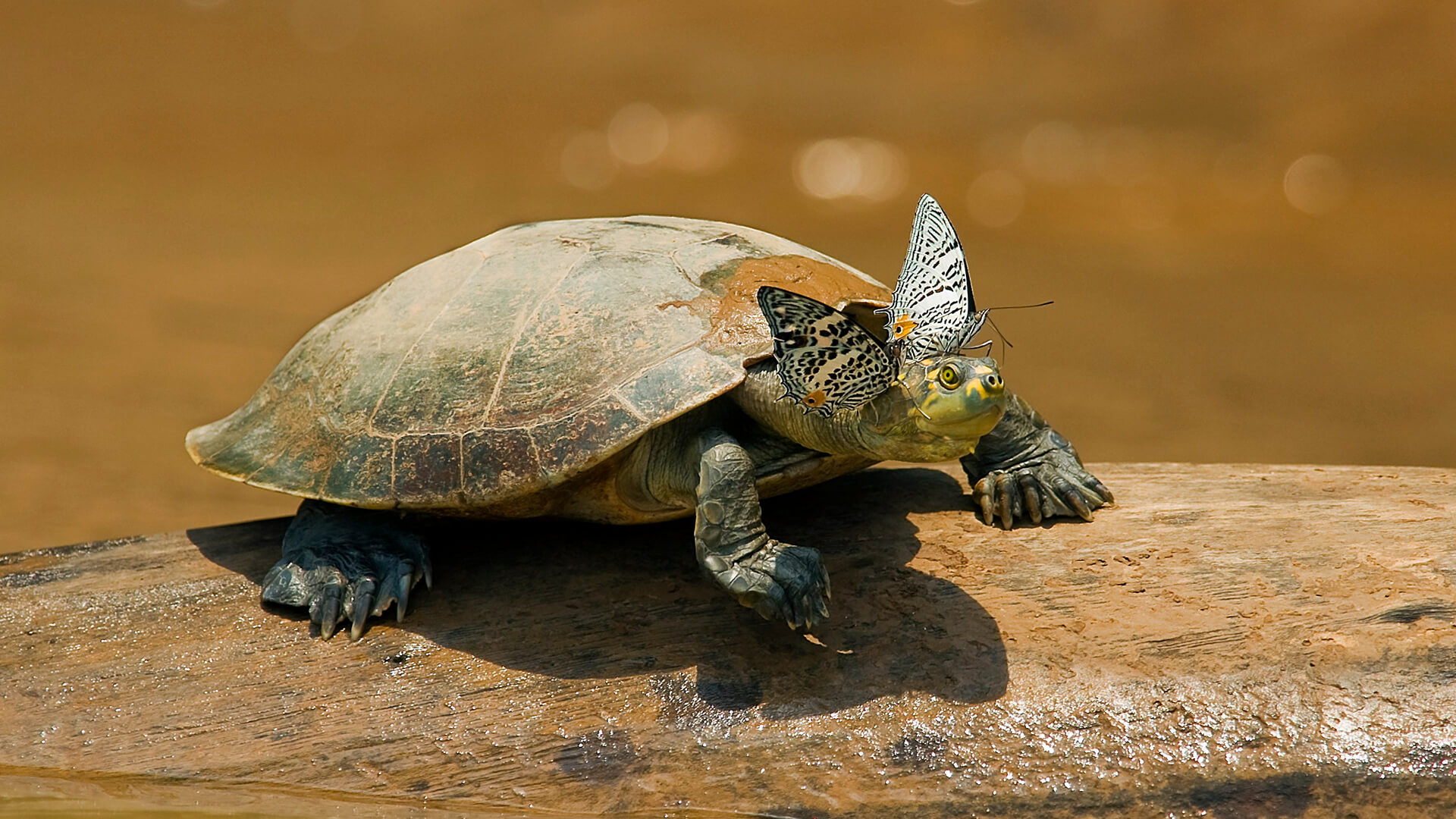 Turtles, like many other animals, possess the ability to perceive sound, but their auditory system differs from that of humans and some other mammals. While turtles do not have external ears, they do have internal structures that enable them to sense vibrations and sounds in their environment.
 Inner Ear Structures
Within a turtle's head, hidden beneath the skin and shell, lies a complex network of auditory structures. These include the columella, which is a small bone that acts as a transmission medium for sound waves, and the basilar papilla, a sensitive organ that detects sound frequencies. The basilar papilla is responsible for converting sound vibrations into electrical signals that the turtle's brain can interpret.
 Sensitivity to Low Frequencies
Turtles are particularly attuned to low-frequency sounds, such as the rumbling vibrations produced by approaching predators or the low-pitched vocalizations of other turtles. This sensitivity allows them to detect potential threats and communicate with their fellow turtles over long distances.
 Limitations in Hearing Range
While turtles have impressive hearing capabilities within their preferred frequency range, they do have limitations compared to certain other animals. Their hearing range is generally narrower than that of humans, and they may struggle to detect high-frequency sounds. This specialization in low-frequency hearing is a result of the adaptations that have evolved in response to their specific ecological niche.
 Other Sensory Abilities of Turtles
Apart from hearing, turtles possess a range of other sensory abilities that contribute to their survival in various environments. Let's explore some of these fascinating senses:
 Vision
Turtles have well-developed visual systems, allowing them to perceive their surroundings and detect potential threats or sources of food. Their eyes are equipped with a protective nictitating membrane, which acts as a transparent eyelid, providing extra protection underwater without obstructing their vision.
 Tactile Sensitivity
The skin and shell of a turtle are highly sensitive to touch. They can perceive tactile sensations such as pressure, vibrations, and temperature changes. This sensitivity aids them in detecting objects in their environment and sensing variations in their surroundings.
 Olfaction and Taste
Turtles possess a keen sense of smell, thanks to the olfactory system located in their nasal cavity. They use their sense of smell to locate food, find mates, and navigate their surroundings. Additionally, turtles have taste receptors on their tongues, allowing them to discern between different flavors and identify suitable food sources.
Electromagnetic Field Detection
Some species of turtles, such as the loggerhead sea turtle, have the ability to detect and interpret the Earth's magnetic field. This remarkable sense of magnetoreception assists them in navigating during long-distance migrations and finding their way back to their nesting sites.
In conclusion, while turtles may not have external ears like humans, they possess a sophisticated internal auditory system that enables them to detect sound vibrations and perceive their environment. Their specialization in low-frequency hearing, along with their other remarkable senses such as vision, touch, smell, and magnetoreception, equips them with a diverse array of sensory tools for survival. We hope this article has provided you with a deeper understanding of the incredible sensory world of turtles.
Remember, turtles are not only fascinating creatures but also important contributors to their ecosystems. Let's continue to appreciate and protect these ancient reptiles for generations to come.
![Turtle Senses Diagram](https://imgur.com/1234567) # Replace "https://imgur.com/1234567" with the URL of your diagram in markdown mermaid syntax.
*Note: The diagram mentioned above is a visual representation of the various sensory abilities possessed by turtles. It showcases the interconnected nature of their senses, highlighting the importance of each sensory system in their survival.*