---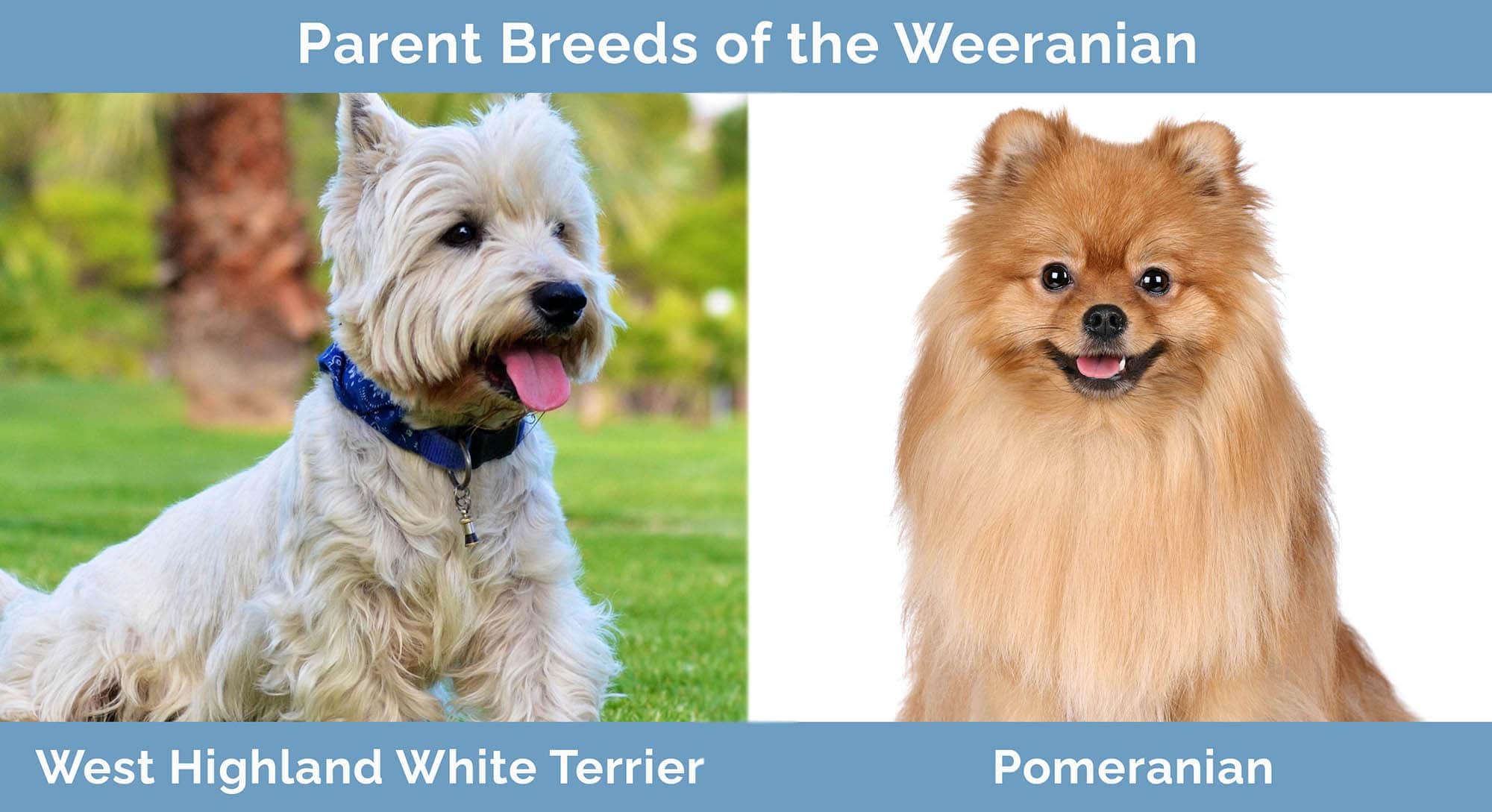 In the world of dog breeds, there's an exciting realm of designer breeds where two purebred dogs are combined to create unique mixes. Among these, the Weeranian stands out as an adorable and endearing blend of the West Highland White Terrier (Westie) and the Pomeranian.
Origins of the Weeranian: A Royal and Working-Class Heritage
The Weeranian inherits its charm from two breeds with fascinating histories. Pomeranians were cherished by royal personalities such as Queen Victoria, while Westies were bred in Scotland for hardy farm work. The fusion of these contrasting lineages results in a unique balance of sophistication and tenacity.
Physical Characteristics of a Weeranian: Compact Size with an Aura of Elegance
Boasting the compact size of Pomeranians and the sturdy build of Westies, the Weeranian is a small, robust dog. With an average weight of 7-15 pounds and height of 9-12 inches, they are perfectly suited for both apartment living and houses with yards.
Their coat, which can range from white and cream to black, sable, and everything in-between, is typically dense, giving them a plush, adorable appearance. A regular grooming routine is essential to keep their coat shiny, clean, and tangle-free.
The Temperament of a Weeranian: An Embodiment of Affection and Vigor
The Weeranian encapsulates the Pomeranian's extroverted spirit and the Westie's alert and spirited demeanor. They're incredibly social, love being part of the family action, and form strong bonds with their humans. Despite their small size, they're energetic and enjoy regular playtimes and walks.
Training Your Weeranian: Tapping into their Intelligence and Alertness
Being descendants of intelligent breeds, Weeranians are quick to learn. However, their independence and sometimes stubborn nature may call for consistent, positive reinforcement training methods. Socialization at an early age will also ensure they grow into well-rounded, sociable adults.
Health and Lifespan of a Weeranian: A Happy, Healthy Companion
Weeranians are generally healthy with a lifespan of 12-15 years. As with any breed, they can be prone to certain genetic conditions such as allergies, dental issues, and Patellar Luxation. Regular vet check-ups and a balanced diet will ensure your Weeranian stays in the pink of health.
Caring for a Weeranian: A Rewarding Experience
Caring for a Weeranian encompasses fulfilling their dietary needs, grooming, exercise requirements, and health check-ups. A balanced diet of high-quality commercial dog food or home-prepared meals under vet guidance can fulfill their nutritional needs. Regular exercise, including walks and playtime, will keep your Weeranian both physically and mentally stimulated.
Why Choose a Weeranian: A Companion Like No Other
The Weeranian's captivating charm, combined with its spirited, yet affectionate nature, makes it a favorite among dog enthusiasts. Their manageable size, coupled with their adaptability to various living conditions, makes them a wonderful choice for both families and single individuals.
The choice of a pet is a significant decision and should always be made with careful consideration. If you're looking for a dog with the elegance of a royal breed and the heartiness of a working dog, the Weeranian might be the perfect choice for you.
In conclusion, the Weeranian, a captivating blend of Westie and Pomeranian, offers the best of both worlds. From their adorable appearance to their lively spirit and loyal companionship, they are indeed a treasure to any home