Cats, with their insatiable curiosity and independent demeanor, boast an array of unique and eccentric behaviors. Among these peculiar habits, one that often captures the attention of cat owners is their proclivity for perching by doors. As responsible pet guardians, we ponder whether this behavior is ordinary or bears some concern. Why does this captivating sight of cats sitting by doors occur?
Numerous factors underlie this intriguing phenomenon. Delving into the depths of feline complexities, we explore ten plausible rationales for this endearing conduct.
1. The Urge for Unfettered Exploration:
Plain and simple, when you encounter your feline companion stationed by the door, their primal desire for adventure might be at play. Each cat holds distinct motivations for venturing outside, ranging from answering nature's call to satisfying their innate curiosity. Some felines relish the outdoors, engaging in playful pursuits, hunting escapades, or simply relishing the freedom of open spaces.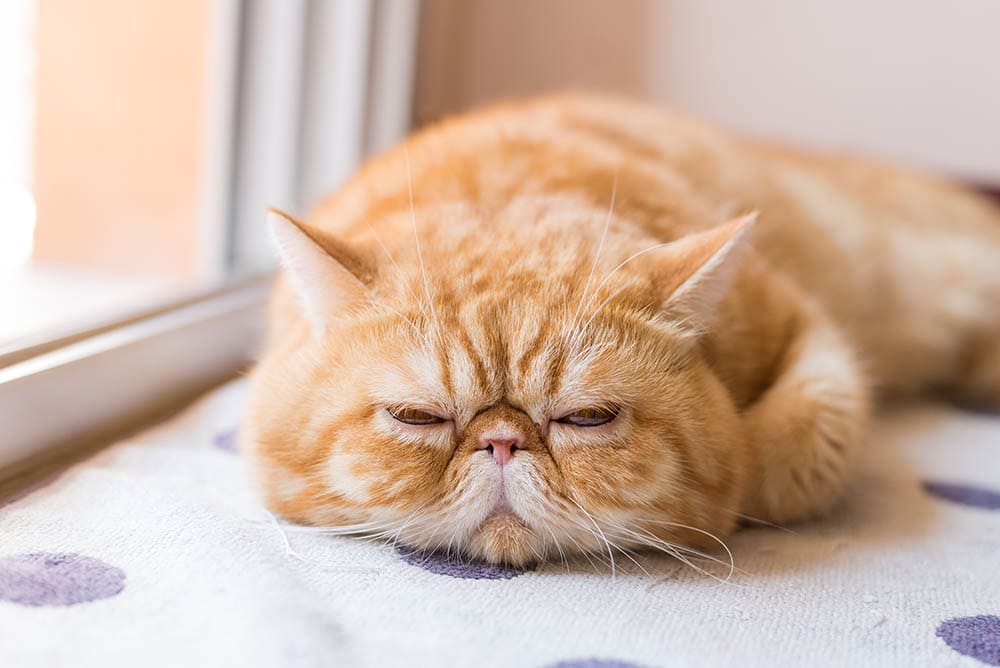 To grant your beloved feline the liberty of movement without necessitating your constant intervention, installing a cat door could be a judicious choice. However, if concerns about their safety or the risk of them wandering off trouble you, keeping them indoors remains the safer option.
2. Intrigued by the Enigmatic Beyond:
Curiosity is the hallmark of feline nature. Closed doors tantalize cats, as they yearn to uncover the secrets concealed beyond them. The sight of their humans frequently entering and exiting these enigmatic portals amplifies their inquisitiveness.
Encouraging their curiosity, you might opt to leave interior doors open, permitting them to roam freely. Alternatively, if certain rooms must remain off-limits to your feline companions, offering occasional glimpses behind closed doors can satiate their thirst for discovery.
3. Attuned to Unheard Frequencies:
Cats, with their heightened sensory prowess, possess a keen sense of hearing that surpasses human capabilities. Amidst the humdrum of everyday life, your feline friend may discern sounds that elude your perception. Hence, sitting by the door might be their response to capturing an intriguing auditory stimulus from the other side.
To address their curiosity, leaving the curtains undrawn enables them to glimpse the external surroundings and potentially identify the source of their aural captivation.
4. Captivated by Visual Delights:
In addition to their acute hearing, cats boast exceptional vision. Seated by the door, they might simply be enraptured by something visually stimulating. It could be a mesmerizing insect, a speck of dust pirouetting in the air, or even a gleaming light reflection adorning the door's surface.
5. Hormonal Impetus: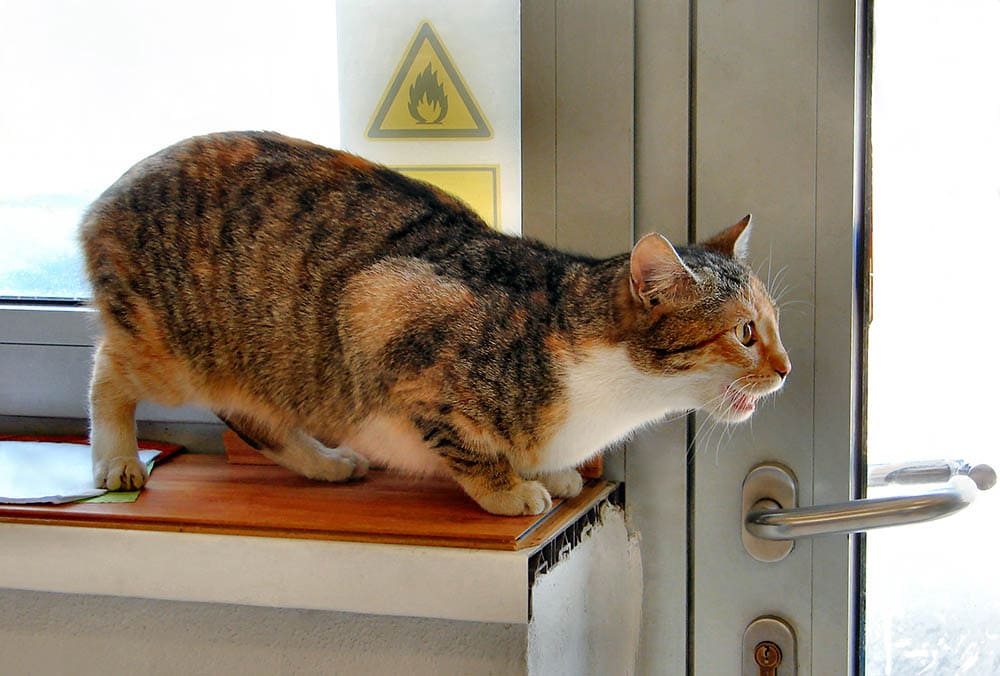 For female cats in heat, their proximity to the door might signify their desire to venture outside in search of a potential mate. Conversely, male cats might react similarly when they detect the alluring scent of a nearby receptive female. To prevent unintended consequences and ensure their well-being, spaying female cats and neutering males come highly recommended.
6. Attuned to Human Movements:
Cats, attuned to the routines of their human caretakers, may adopt the habit of stationing themselves by the door as an affectionate gesture. Sensing the moments you prepare to leave or return home, they exhibit this behavior as a thoughtful acknowledgment of your presence.
However, excessive meowing when separated from you could indicate separation anxiety, warranting veterinary consultation for suitable coping strategies.
7. Boredom Seeks Amusement:
Descendants of skilled predators, cats crave mental and physical stimulation. Without proper outlets, they can easily succumb to boredom, leading to restlessness and a penchant for pawing and scratching at doors to entertain themselves.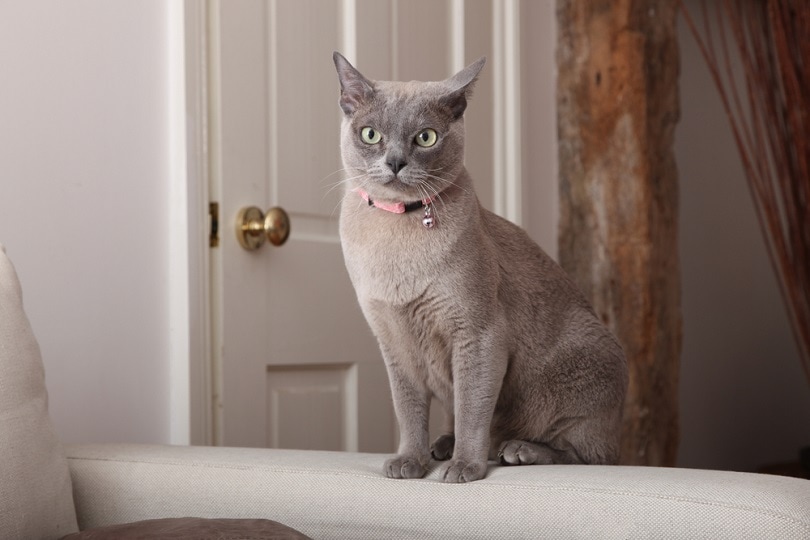 Providing them with occasional outdoor exposure enables access to diverse stimuli, satisfying their need for exploration and sensory experiences.
8. A Response to Stress:
Despite their seemingly composed exterior, cats can exhibit behavioral changes when faced with overwhelming stressors. Stationing themselves by the door might serve as a coping mechanism in response to various stressors.
Changes in routine, the introduction of a new pet, or prolonged separation from their human companions are potential triggers for feline anxiety. Bonding activities and quality time together can aid in soothing their troubled emotions.
9. Confounded by the Unknown:
Cats boast a unique perspective, and the amalgamation of unfamiliar stimuli, such as unusual sounds and shadows beyond the door, may lead to confusion. Taking up their post by the door might signify their attempt to comprehend the enigmatic aspects of their environment.
10. Momentary Lapses in Thought:
Like humans, cats, too, can experience moments of introspection, seemingly lost in reverie without conscious awareness. Caught in such contemplative states, cats may find themselves drawn to sit by the door as they seek stimulation.
The ritual of cats sitting by doors encompasses a myriad of motivations and emotions. Understanding your feline companion's behavior and routines plays a crucial role in deciphering their subtle communications. Each cat is an individual, and their methods of indulging their curiosity, overcoming boredom, handling stress, and coping with the unknown differ. Embracing this captivating aspect of feline behavior forms an integral part of cherishing the companionship of these enigmatic creatures in our homes.